Prom Flowers
PROM FLOWERS CAN BE MADE INTO A WIDE VARIETY OF DESIGNS, STYLES AND FLOWERS. POPULAR THIS YEAR ARE HAND TIED ROSE BOUQUETS, WITH A ROSE BOUTONNIERE, VERY AFFORDABLE. CHOOSE FROM WRIST CORSAGES, NOSEGAYS, ARM CARRY BOUQUETS, HAND TIED DESIGNS AND MORE. PLEASE CALL THE THE DESIGNERS AT WOODLAND GATHERINGS FLORIST TO HELP YOU WITH YOUR SELECTION AT 570-286-7920.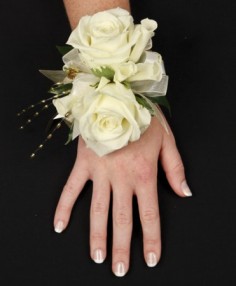 Is your style classic elegance or glitzy glam? Whatever your style, let WOODLAND GATHERINGS create a one-of-a-kind prom corsage or wrist corsage to enhance any dress. Whether it's for youself or a date, we are here to help you choose the right colors and flowers to create the perfect corsage! Call your order in today at 570-286-7920, conveniently located just 2 miles south of Sunbury on State Rt 61.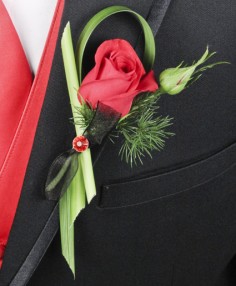 When it comes to prom, a guy can't go without a boutonniere to match his girl's corsage. The flower-on-the-coat-pocket is a tradition for classy men that stems back generations. Just because it's a tradition, doesn't mean your boutonniere doesn't have to be stylish. Choose from a wide range of styles, colors and flowers when choosing a boutonniere from WOODLAND GATHERINGS call us now to place your prom orders at 570-286-7920. The Proms will be here soon so order flowers now.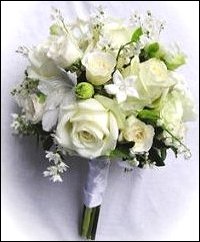 Take your prom style up a notch with a matching floral hairpiece to match your corsage. From classic roses, to funky feathers, let WOODLAND GATHERINGS create something specifically for you!